E!C Welcomes New Staff!
Engage! Cleveland is excited to announce that two additional staff have joined the organization – Brittany Costa and Gwen Brassell.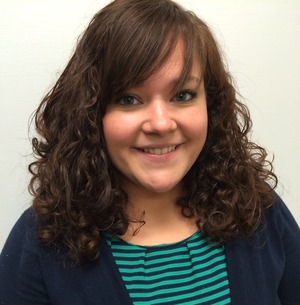 Brittany Costa serves as the Program Assistant of Engage! Cleveland. She is responsible for supporting the Executive Director with planning programs and events, communicating updates through Engage! Cleveland media platforms, and collaborating with organizations in order to carry out the E!C mission.
E!C classifies Brittany as a "Boomerang," a young professional who grew up in the greater Cleveland area, moved away (Bowling Green to attend school), and has returned to Cleveland. She comments that she "could not be happier" to be living back in Cleveland as "there is no better place to be."
Brittany explained that she loves being a young professional in Cleveland due to the tremendous opportunities to grow and shape her life in this awesome city. She added that organizations like E!C provide great opportunities and help to aggregate Cleveland's large YP population. Brittany further explained that E!C realizes that YPs are the next generation and embrace everything that YPs have to offer."
During her time at Bowling Green State University, Brittany was a member of Alpha Xi Delta Sorority and passionately participated in philanthropic endeavors including a fundraising event for the Children's Miracle Network Hospital. Brittany's additional professional affiliations include involvement as a member of the BGSU Alumni Chapter and the BGSU Young Alumni Council in Cleveland.
Brittany holds a Bachelor of Science in Education and Human Development degree from Bowling Green State University where she majored in Tourism, Leisure, and Event Planning and minored in Marketing.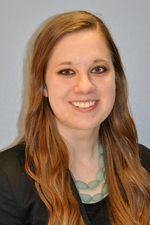 Gwen Brassell serves as Program Intern at Engage! Cleveland. She is currently attending John Carroll University and is a rising junior. She is studying integrated marketing communications with a business minor. On campus she is actively involved in Alpha Kappa Psi Professional Business Fraternity as well as the Public Relations Student Society of America.
She is excited to have this opportunity to work at Engage! Cleveland. She is new to the Cleveland area and understands that searching for jobs has the potential to be an intimidating environment when individuals lack networking connections. She believes in the mission of E!C and is looking forward to helping connect other Young Professionals to the Cleveland community. She is responsible for writing content for marketing collateral and the website and also assisting with the planning, promotion and execution of events, programs and services.
Gwen was born and raised in a small town outside of Toledo, but came to Cleveland in 2012 when she began her academic career at John Carroll. She is very excited to be officially moving to the Cleveland area this summer and to explore all the wonderful things the city has to offer.
The quote that she lives by is "Not all of us can do great things. But we can do small things with great love." –Mother Theresa
Gwen relates with this quote. She states "at this point in my academic career, it is often disheartening to look at a large city like Cleveland and think that somehow I will be able to affect any type of change, but this quote reminds me that I do not have to necessarily do great things, I can do smaller acts with passion and dedication that will ultimately contribute to something much larger."