E!C Featured Committee Member: Greg Murray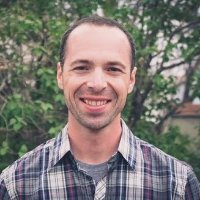 Name: Greg Murray
Committee: Marketing Committee - Video/Photography Team
Current company: GregMurray Photography
Position: Photographer
How long have you lived in Cleveland?  22 years - I was born and raised here and moved back to Cleveland in 2007.
Why did you choose to serve on an EC committee?  I want to make a difference in the way people view Cleveland and help build upon the positive trend our city has been experiencing for many years now. I want to work with others to continue to help make and show why Cleveland and Northeast Ohio (NEO) is a great place to live, work and play.
What do you see E!C looking like/what will E!C's role in CLE be in the future?  I see E!C's role as being the go to organization for young professionals in Cleveland and NEO. I see the organization as a one-stop-shop for the needs of young professionals when it comes to other young professional organizations, opportunities and information. Our role will be to continue to attract and retain young professionals along with showing them why Cleveland is the place to be.
What is your top tip for young professionals in Cleveland?  Volunteer and make a difference. We have so many community service opportunities in the Cleveland area. Volunteering strengthens our community, provides you more professional experience and opportunities, saves money and resources for organizations, promotes personal growth, and most importantly you get to make a difference in the lives of others.