Entrepreneur Spotlight: Brandon Smith of Nooma
It's a great time to be in Cleveland! The housing market is rising, new businesses are popping up, and more people are looking at the city as an option to live, work, and play. This didn't just happen overnight; it's been a long time in the making, and a large part of this success is due to entrepreneurs willing to take a risk to start and bring businesses to Cleveland to help shape our community.
According to Forbes, 90% of new startups fail, but Clevelanders are jumping on the entrepreneurial train anyway. Many of those entrepreneurs are young professionals just like you and me. I had the opportunity to catch up with a few of those self-starting YPs to find out what made them take on the risk and what advice they have for other aspiring entrepreneurs in the Cleveland area.
As I introduce you to Cleveland's entrepreneurs, get to know Brandon Smith, Founder and Head of Sales & Business Operations at Nooma.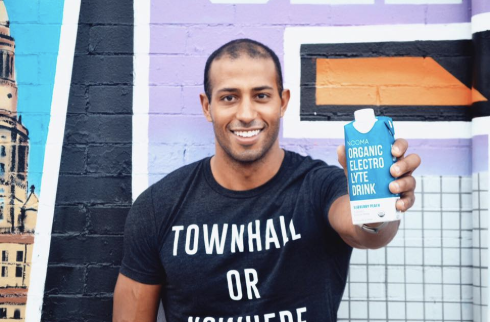 Founder and
Head of Sales & Business Operations
Nooma
What made you want to start your own business?
I'm really more of an accidental business owner. We (my brother and I) didn't set out saying, "I want to be in charge of a team, now let's find the idea." It was really that we had an idea that kept growing to the point we needed help to keep it growing.
What were some of your greatest obstacles? How did you overcome them?
Forecasting, planning, and cash, probably not very different than any other business getting rolling. I think most entrepreneurs like the creating part best, same for us. There no doubt needs to be work done getting the product ready to go and the continual refinement of that. However, if you ever want there to be a real business around that idea/product, the fundamental blocking and tracking dollars and cents need to be inline. It's a tough push and pull of how much to worry about the product and how much to worry about the numbers. The answer is both.
What are some resources you found most helpful when starting your business?
We had a really good set of mentors that were critical to everything we did in the early days. It wasn't mean-spirited critical, but it was thorough critical. Along those lines, we joined a peer group of entrepreneurs.
What advice would you give to a YP who is thinking of starting their own business?
Find something you're passionate about doing, don't just start something because you want to be in charge. Other than that, become experts in your industry. We tried (and still do) to read all the news that's out in our space whether it's about new business, manufacturing, regulatory, etc.
Bill Baraona is the founder and owner of Flex Media, a digital marketing company that specializes in video production. Bill grew up on the southwest side of Cleveland in North Royalton and currently resides in Parma where he and his wife Jackie founded and run Young Professionals of Parma. Bill loves spending time at the Lake Erie shores and islands and trying local craft beer, coffee, and new restaurants in CLE.